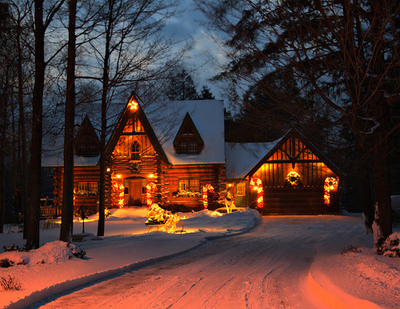 Nouf almost shrieked with delight when her husband announced that they'd better go home rest before their flight. Of course his mother protested and made unecessary comments but he didn't relent and she almost ran to his car with relief. He must had known that something was amiss because as soon as he started the engine and drove away his hand reached her thigh, settling on her knee. He gave her knee a gentle squeeze. " what's wrong? you were quiet most of the time? tisti7een min ahaly?" He said, kindness filling his deep voice.
I very much would love to practice my boxing skills on your mother's botoxed face.
" mafeeni ella el3afya, bes shwai daykhaa"
His hand was still on her knee. " Namay al7een as much as you can, I'll wake you gabil la enro7 il ma6ar"
" Can I ask for something?"
" Name it and it's yours" He said.
She grinned. New husbands were simply perfect. This one was at least, Nouf thought lovingly, he rarely denied her requets, his complete attention was for her and he gave her everything she wanted, almost everything; since she really fantasized about having her honeymoon on a tropical island, like most conventional couples, she wanted to wear bikini's, lie under the warm sun, get a tan and show it off. Unfortunately Sagir had other plans; he chose the least desirable place on earth for a honeymoon. A deserted, anonymous ski resort in Canada, she hated the cold, winter simply wasn't the season for her. She loathed layering jumpers and jackets which only made her look fat and unappealing, the entire gloomy nature of the season depressed her. Yet...yet she couldn't say all these things to him. She have always been tongue tied and terribly shy with the men in her life. Never expressing how she trully felt or what she really wanted, even with her friends she hated to dissapoint anyone and it was a sorry trait.Most people called her a pushover and she couldn't do nothing about it, inspite of hating this side of her and desperately tried to change it, she failed. Unlike Sheikha. Nouf had always dreamt of being like her best friend, spirited, strong and courageous. Nouf's heart swelled with longing at the thought of her best friend, unfortunately she won't be able to see her before her departure. She decided to send her a long message instead.
He bought her her desired coffee and then they headed home. Nouf was unusually drowsy and very sore, every inch of her hurt and she wanted bed instead of packing her luggage. She changed into a tiny slik nightgown, bared her face of make-up and put her hair into a messy bun.
"My entire body hurt, I'm so uncomfortable" She complained as she climbed into the bed.
He sat on the edge of the matress and took her hand. " Did I hurt you..last night?" He almost whispered.
Her face turned pink abruptly. " Is-is this really necessary?"
" Yes, I wanna know if I did..I'm sorry" He said in a husky voice.
" Yes" She said, blushing furiously.
" It's natural to feel sore in..in the begining, I promise it will feel less painful the next time we.." His words trailed as his eyed caught the dark blue bruise that covered her left arm. He ran his warm fingers over it, examining the mark. " hmm, you bruise easily" He told her and planted a kiss on the bruise.
A shiver of delight went down her spine. " Why do you think so?" She said, her voice a tiny whisper.
" Let's say I'm experienced" He smiled wickedly.
" That's not a very romantic thing to say!!" She punched him playfully on the arm.
" I'm not a romantic man" He grinned.
She rolled her eyes and showed her annoyance with a breif scowl. He wanted to kiss that scowl off of her pretty face. He wanted to take the annoying nightgown off of her, strip her of every piece of clothes and...
His phone rang loudly, interrupting the moment. He cursed under his breath and moved off of the bed.
while he talked on the phone, she lied in bed with her eyes closed, her skin still burning from his touch, she contemplated the events of the day, her amazing husband; dear lord, she loved him too much! she wondered if he'd stay this way after a year or two of marriage or if he ever wanted kids, she wished he'd stay this way forever.And then his annoying mother popped into her mind ruining the fantasy along with other unecessary thoughts of the ugly past, but then her lids grew heavier and weariness finally won over and she lost touch with the world.
Sleep was dark, sweet and dreamless . She awakened to the sound of a foreign alarm o'clock, blinking hard she tried to move and twist in bed but a muscular bare arm that was draped over her waist stilled her. She smiled, finally registering that her husband was sleeping next to her, his breath hot against her hair. She turned around to face him, settling herself closer to his side. He was sleeping on his stomach, his other free arm curved around the pillow beneath his head, his dark, eyelashes ridiculously long for a man casting shadows over his cheeks. Her hand involuntarily reached for his face, tracing his cheeks, his full lips and his jaw. He didn't move and his breathing didn't change but he shifted closer to her. She continued her joyous exploring, reaching for his arm, she traced the broad lines of his shoulder, sliding her hand to his arm with a gentle caress, he was so warm and smooth, that made her smile for his constant warmth puzzled her. Did the man ever get cold?
Then she lowered her small hand to his chest, drawing circles and silly hearts on his skin, unaware that he was fully awake by now. She jumped slightly when he captured her playful small hand with his big one. "Enough" He said in a husky, sleep filled voice. " You're torturing me"
His reaction to her touch made her heart swell with pride, she was so thrilled to discover that this gorgeous, desirable man could be so undone by her touch. The thrill of having the upper hand was too...
too good to be true.
But her joy was short-lived as he bent over her and took her ear in his mouth, he bit at it gently and tickled the lobe, his hand moving down to her thighs, catching her short nightgown and drawing it upward. Her breathing grew shorter and harsher, and she had to grit her teeth to keep from showing him how she enjoyed his touches.
" Sagir, we have a plane to catch..oh!" She clasped her hand over her moved when he moved lower, biting her flat stomach. He laughed and kissed the red spot softly.
The heat of his skin transferred to the coldness of her's and her resistance gradually weakened. She couldn't push him away. Damn it all she wanted to stay this way with him forever.
"S-surely the plane can wait.." Her voice shook.
" Definately" He laughed softly and siezed her mouth in a hot, demanding kiss.
-----------------------------------------------------------------------------------------
The flight was excruciatingly long and hellish. Nouf wanted to weep with exhaustion. Although the first class seats were supposedly comfortable, her back ached and she simply couldn't fall asleep. Sagir tried his best to distract her, inspite of the fact that she didn't complain once.Her face must have showed it all; the weariness and the irritation. He talked, made her laugh and ate with her but then weariness took over him and he drifted to sleep.
And then came the long torturous trip to the snowy mountains. The driver drove carefully along the threatening wintry roads. She was looking out the window through the whole entire long ride, trying to catch something interesting but all she saw was darkness. It was unbearably gloomy and cold. She shook violently underneath her long wool coat. Her small hands frozen in her lap, she was in the verge of tears and she couldn't look at Sagir, afraid she'd lose it and slap him hard on the face for making her going through this ordeal. She felt nauseated and she could find no comfortable position. Sagir suddenly pulled her against him, wrapping her arms around her. "Lean against me" He whispered into her ear.
She didn't utter a word and did as she was told, leaning against him. He was incredibly warm, she thought grudginly, tucking her trembling hand on the inside of his jacket. "I'll eventually die min il bard" She hissed.
"You won't" He held her tighter. " And quit the frown, we're almost there"
The rest of the journey became a blur, as she dozed off without realizing it. When they finally reached their destination, Sagir gently nudged her awake, she didn't open her eyes, only mumbled something and settled closely against his chest. He helped her outside the truck, carrying her all the way to the small cottage. The wind was harsh and agonizignly cold around them. He lowered her gently on the big bed and went to get the baggage inside the cottage with the help of the truck driver. When the whole thing was done, he locked the door of the small, luxurious cottage and threw his weary body on the bed beside her. It was deliciously warm inside, he wanted to sleep with his travelling clothes on. The whole effort of washing up and changing into Pajamas was too exhausting, yet he forced himself to leave the bed and get a hot shower. He lingered in the shower, thinking about his sleeping wife. He brushed his teeth and shaved, finally getting warm. When he approached the bed, she was still unconscious, snoring loudly with her heavy clothes and shoes still on. He took off her shoes, her coat and stripped her off her sweatpants and shirt. " Don't you want to take a hot shower?" He shook her gently.
She looked at him as if he was an idiot and shook her head. "mmm 3afia abii anaam...later" She didn't make any sense, he laughed and dressed her in a nightgown she packed in her small handbag. He brushed her hair and that lulled her deeper into sleep, finally he put the brush aside, he wrapped his arms around her waist and slept, inhaling the sweet scent of her hair.
to be continued...